Our commitment to you.
When you choose a graduate school, you don't want any surprises when it comes to tuition and fees. Once you are admitted, we guarantee tuition will never increase and you will receive an additional 8.35% discount.
Unlike most schools, we do not charge fees for course registration, graduation and transcripts. Transparent Tuition means there are no hidden costs.
The sooner you are admitted, the sooner you start saving. You may take your first course now at our reduced rate.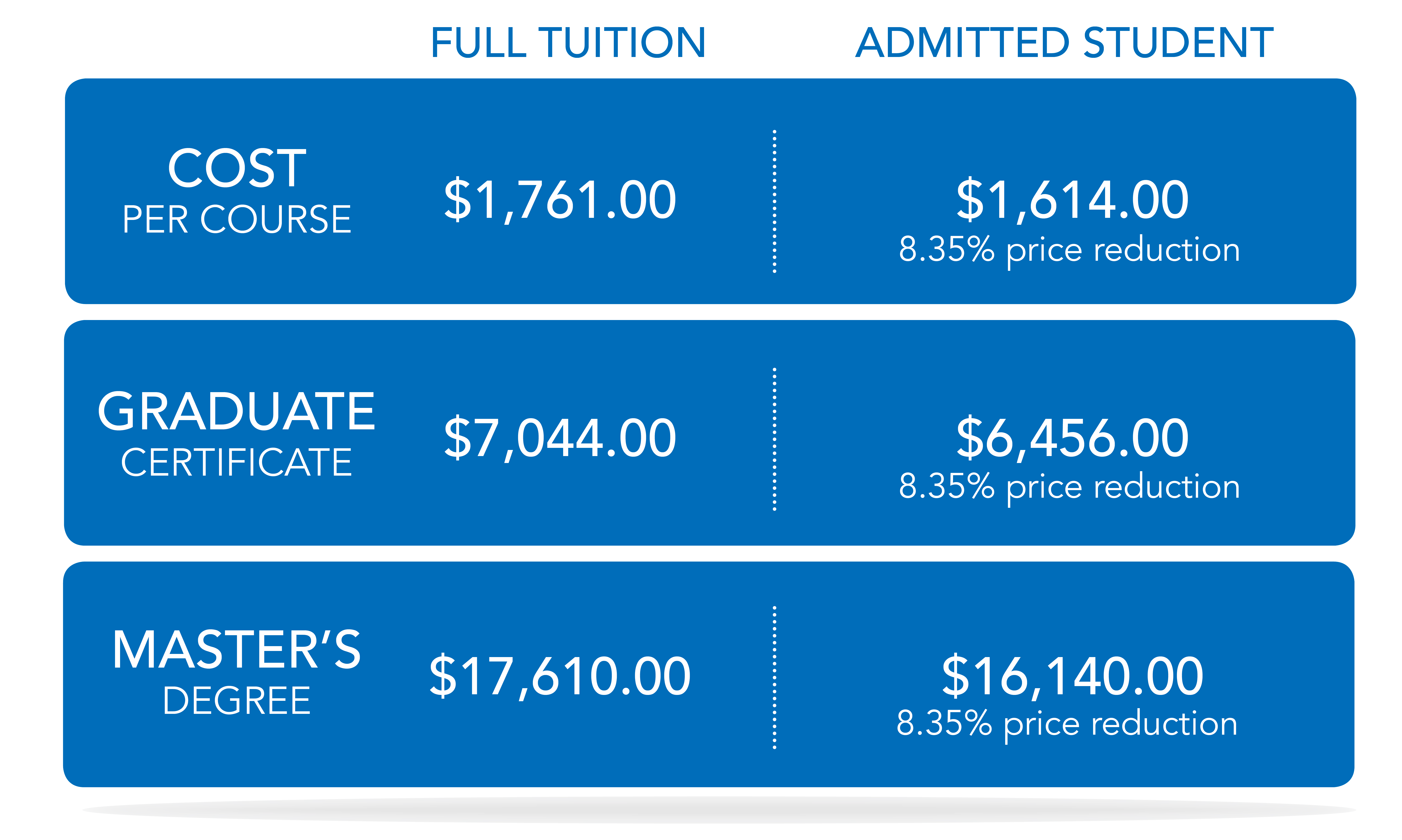 Admitted students enjoy the added benefit that registration fees for professional development events associated with blended courses, including conferences and symposia, are rolled into the total program cost.
Students who take a professional development event associated with a blended course before matriculating will receive a credit for the event.
Admitted students are eligible for financial aid using our Interest-Free Payment Plan.