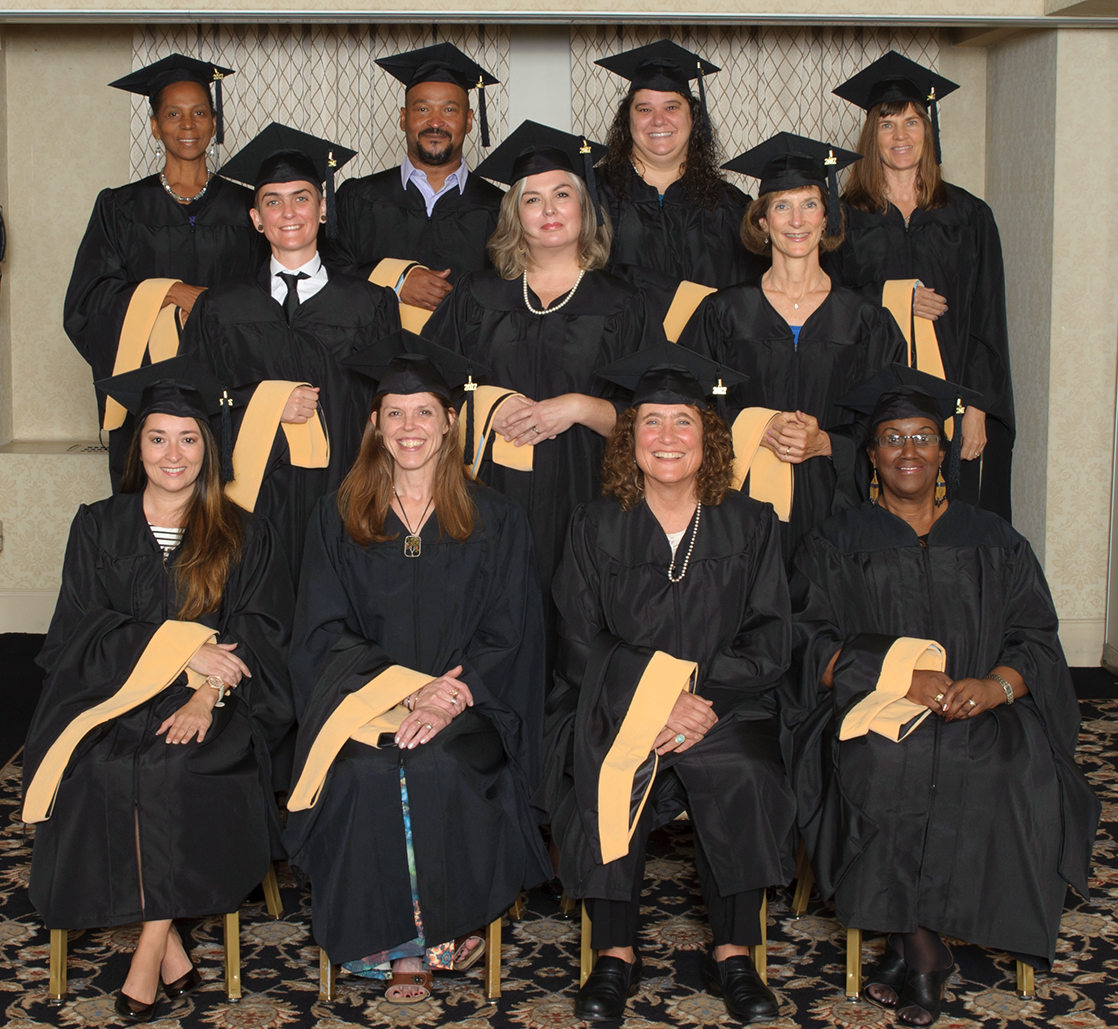 "The graduates you see before you are the leading edge of a new and vibrant field within the social sciences," affirmed John Bailie, Ph.D., President, at the 2017 Graduate School Commencement. "Every day they are doing the difficult, inspiring, transformative work of improving civil society. And I have no doubt that each of them will continue to work tirelessly to improve their community. Going forward from today, they will be the professionals, leaders and role models the world so desperately needs." Craig Adamson, Ph.D., Provost, addressed the graduates: "We take huge pride in your successes. To be able to count on your expertise as relevant, practical and innovative agents of change — that's something no institution should take lightly."
The Class of 2017 Master of Science graduates participated in the program from more varied and distant locations than ever before. The 16 graduates reside in seven US states from California to Connecticut, plus Trinidad and Tobago and British Columbia, Canada. They are attorneys, teachers, music therapists, violence prevention educators and more. All were driven to commit time and hard work to gain valuable competencies and interpersonal and intrapersonal skills relevant to their professions.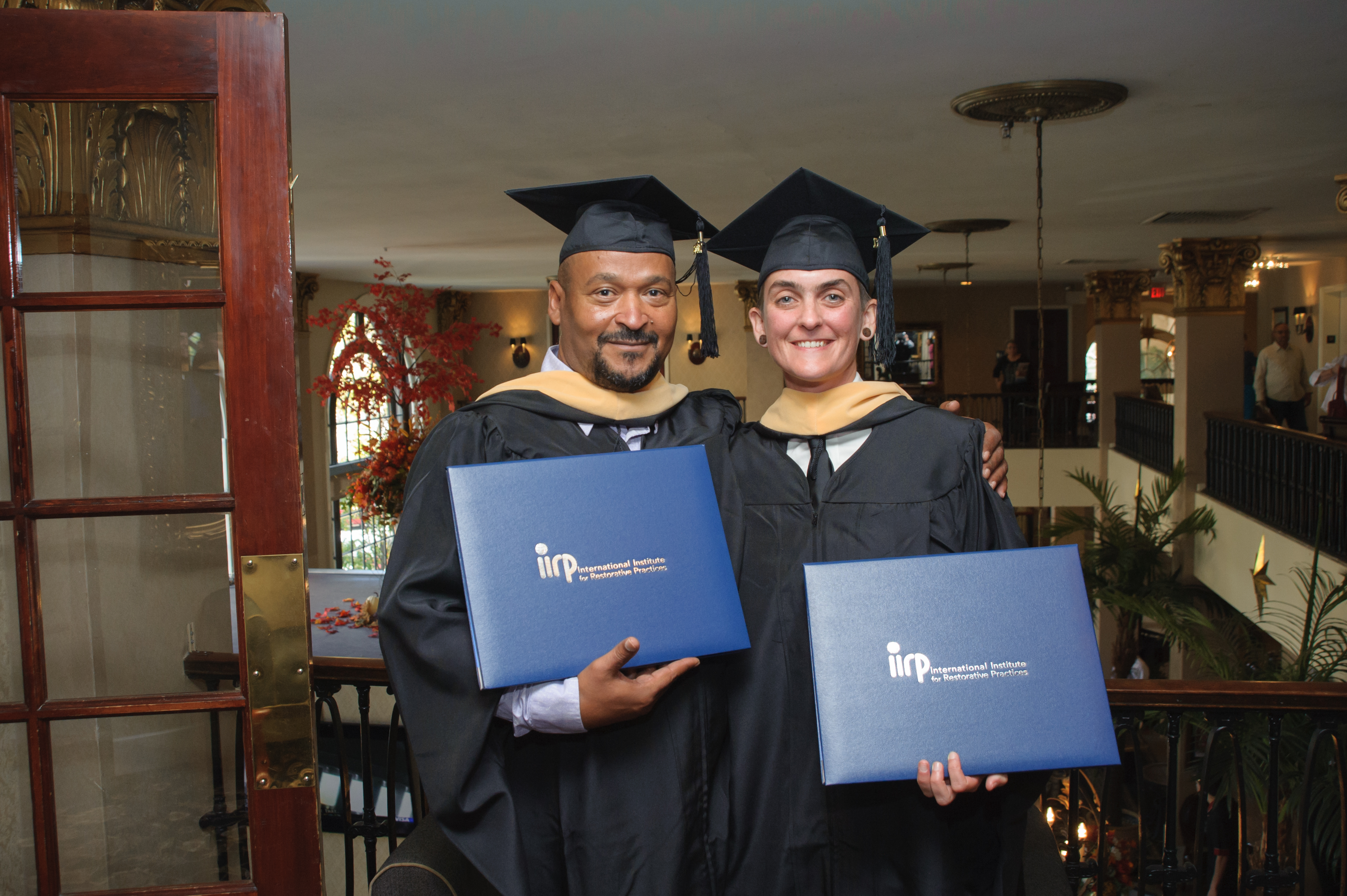 On behalf of their classmates, Commencement speakers Kevin Jones of Illinois and Kristin Wraight of Connecticut shared their journeys and their passion. "I am able to bring about whole community change because of the IIRP," declared Kevin. Kristin urged us to "get to know our neighbors again, especially the ones who don't look like us." Because, she asserted, "Community is the antidote to hate and fear. When we lose our way and feel powerless to do anything, all we need remember is to reach out and connect with one another. This is the work that will heal the world."