Restorative Works Magazine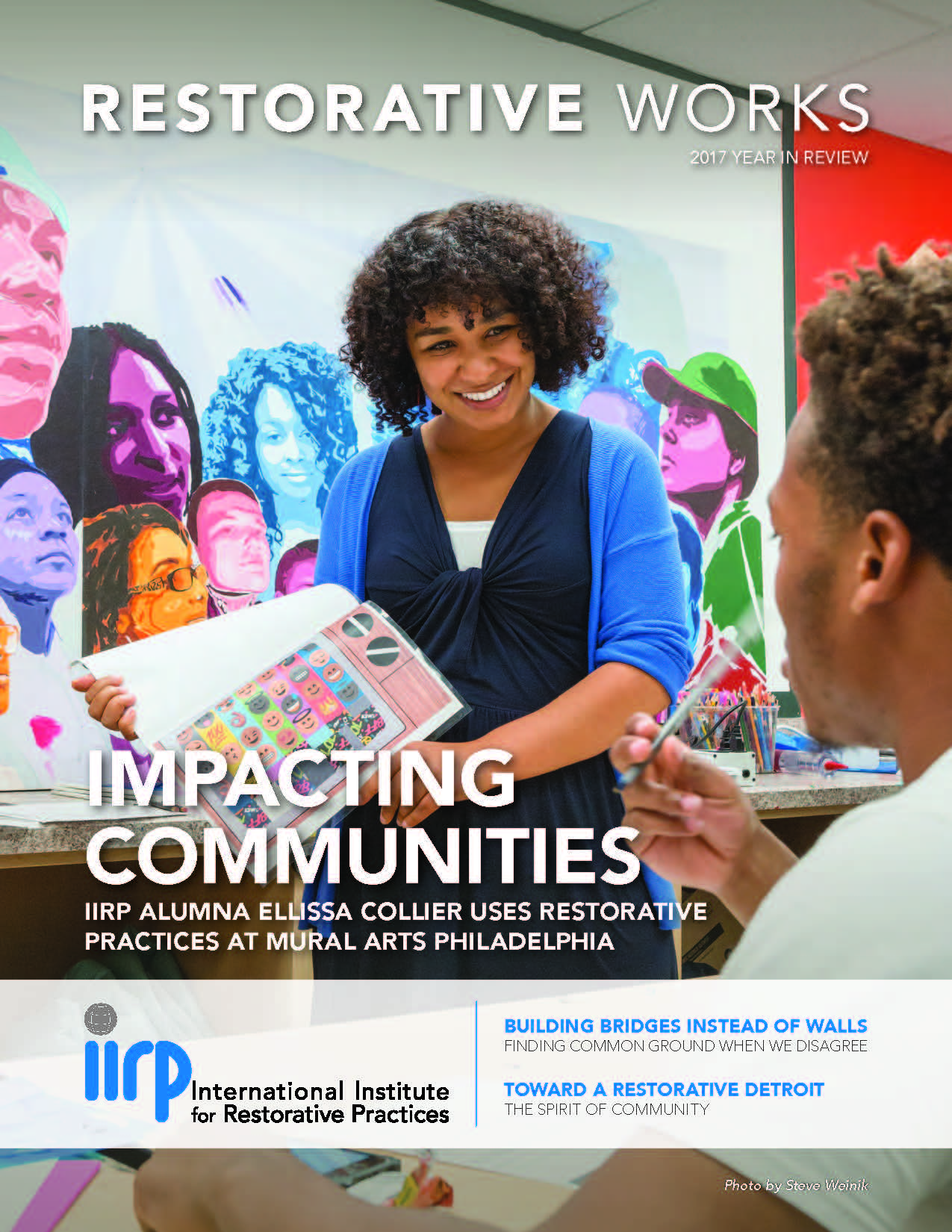 Download Restorative Works Magazine (PDF)
Restorative Works — the IIRP's annual magazine — shows how our students, alumni, faculty and partners are employing their skills to restore communities around the world. Rooted in our common humanity, these skills empower us to have tough conversations and treat others with dignity. Instead of fanning the flames of conflict, we are helping people learn how to listen. We hope these stories will inspire you and give you hope for the future.
In this issue:
Higher Education for a New Century — IIRP President John W. Bailie, Ph.D.
New Faculty Highlight Research, K–12 Education, Latin America
Alumni Transform Relational Harm with Art, Music and Animal-Assisted Therapy
A Nursing Home That Feels Like Home
Enhancing Student Equity in Pittsburgh Schools
Partnering with Columbia University for the Future of Education
Building Bridges Instead of Walls
Detroit: The Spirit of Community
and much more...
---
Download past editions of Restorative Works Magazine