A zero-interest payment plan.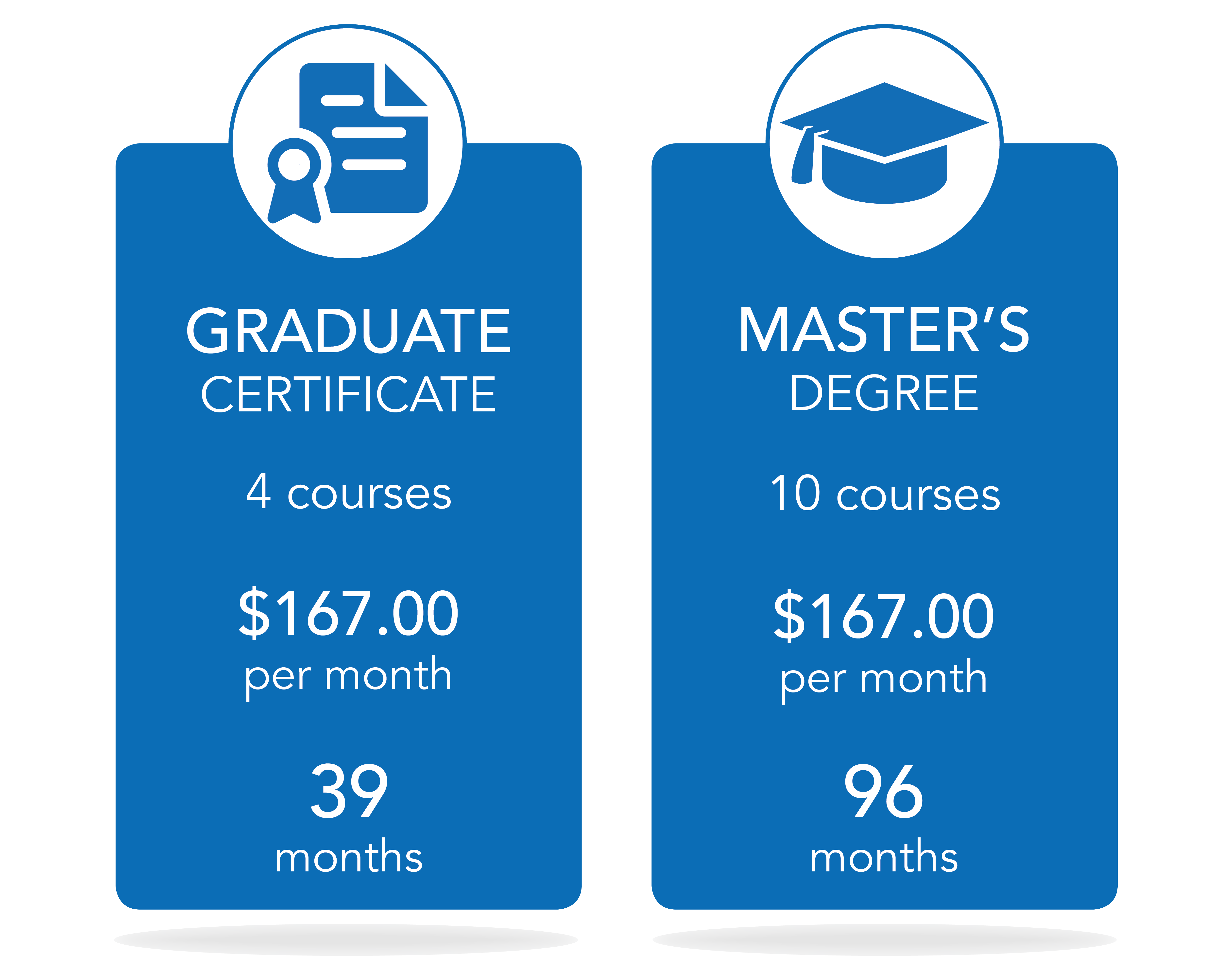 The final payment will be adjusted lower to resolve any discrepancies due to rounding.
We offer financial aid to all students who are admitted to either the Master of Science or Graduate Certificate program in the form of low monthly payments with zero interest. While many graduate schools administer loan programs, we have simplified the process by offering the same affordable plan to all students.
Zero interest
Fixed cost for budgeting
One-time $75 set-up charge
No maintenance fees
No penalty for prepayment
The plan offers a low monthly payment that extends over 39 months for Graduate Certificate students and 96 months for Master of Science degree students. It's easy to budget, and there are no hidden fees. There is a one-time set-up charge of $75.
To begin the payment plan, you must be accepted into one of our programs. If you begin by pursuing a Graduate Certificate, you can choose to continue for a Master of Science degree by simply extending the plan with the same payment.
Contact Student Services to enroll in the payment plan after you've applied to a program.
Transparent Tuition
All students who are admitted into our programs benefit from our discounted tuition plan. Transparent Tuition guarantees your tuition rate will not increase while you are in your program. You need not reapply each year. Contact Student Services to learn more.