Engaging and Collaborating with Families
Beginning in New Zealand in 1989 in the youth justice and child welfare systems, Family Group Decision Making (FGDM – sometimes referred to internationally as Family Group Conferencing or FGC) operates according to the premise that the direct involvement of a family group works better to solve a family's issues than the efforts of professionals alone to solve those issues for people.
Family Power: Engaging and Collaborating with Families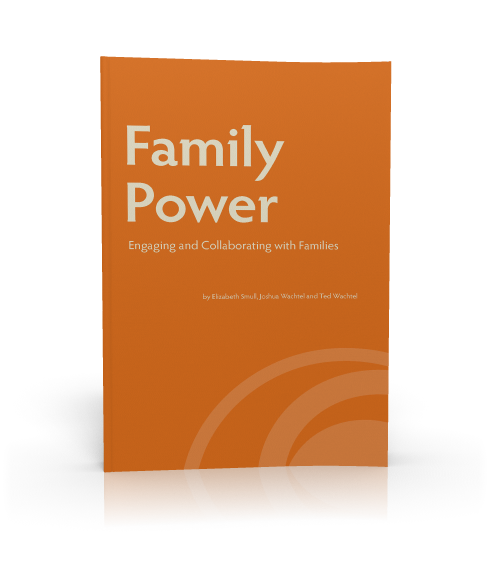 Waves of change have weakened the influence of family in modern societies, yet family remains the most critical element in our social fabric.
Click here to learn more.
A conference coordinator supports families by identifying resources and preparing families to make and implement a plan designed by the family. The conference itself includes family alone time or private time, during which all the professionals actually leave the room and the family meets to develop its own plan to address the issues of concern.
Applications for family engagement are evident in:
The Netherlands where the Law on Child Welfare gives every citizen the right to make their own plan first when social services has been called upon to intervene to protect a child or adolescent from harm.
Adult corrections to garner family support for parolees and probationers, explore living options, and help adults transition out of prison.
Extended families that come together to make a plan to help adolescent children make better choices.
Research
For the Common Good: Rob van Pagée on Family Group Conferencing in the Netherlands (PDF)
Family Group Decision Making: A Solution to Racial Disproportionality and Disparities in Child Welfare (PDF)
Reviewing a Swedish Outcome Study on Family Group Conferences (PDF)