Residential Life and Judicial Affairs
College and university administrators will find Building Campus Community a cost-effective way to provide residential advisors and their supervisors with the skills to effectively engage residents, establish authority and uphold expectations, while providing support and giving voice to resident needs and concerns. Judicial affairs and student conduct officers, often working in coordination with residential life departments, may also develop a restorative framework for responding to more serious incidents on campus.
Building Campus Community: Restorative Practices in Residential Life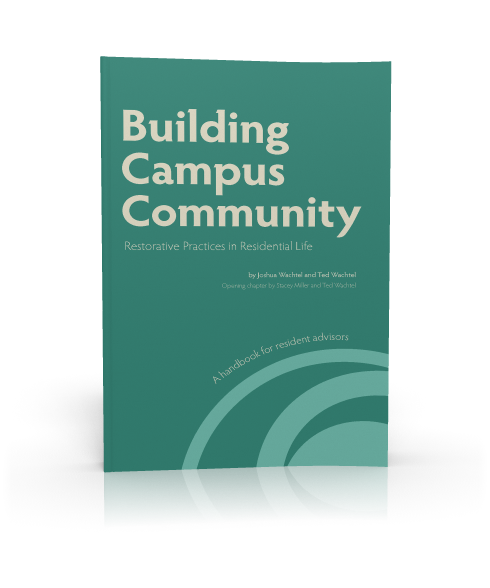 University of Vermont (UVM) director of residential life Stacey Miller, a student affairs practitioner for more than 17 years, spent much of her career looking for a "magic potion" that would enable university students to form congenial, mutually respectful residential communities. In restorative practices, Miller found her magic potion.
Click here to learn more.
With a comprehensive implementation model, administration and staff develop a customized plan based on their own goals. Staff are organized into "professional learning groups," which foster peer learning. Once established, the Building Campus Community program is sustained by a cost-effective strategy that develops on-campus training capacity, so that selected residential staff provide professional development for new staff in the future.
Applications for Building Campus Community are evident in:
Improved relationships and attitudes among residents, residential advisors and residential staff. Residential advisors establish their authority and uphold expectations with their peers while providing support and giving voice to resident needs and concerns.
Residential administration develops skills to train staff and residential advisors in preventative measures that build decorum and facilitate collaborative processes that prevent and resolve conflicts.
Judicial affairs address drug and alcohol violations utilizing restorative conferencing to create a shared understanding between students, staff, those who have been harmed and individuals capable of providing support.