News
These articles were formerly posted on our Restorative Works website.
Details

Written by

Joshua Wachtel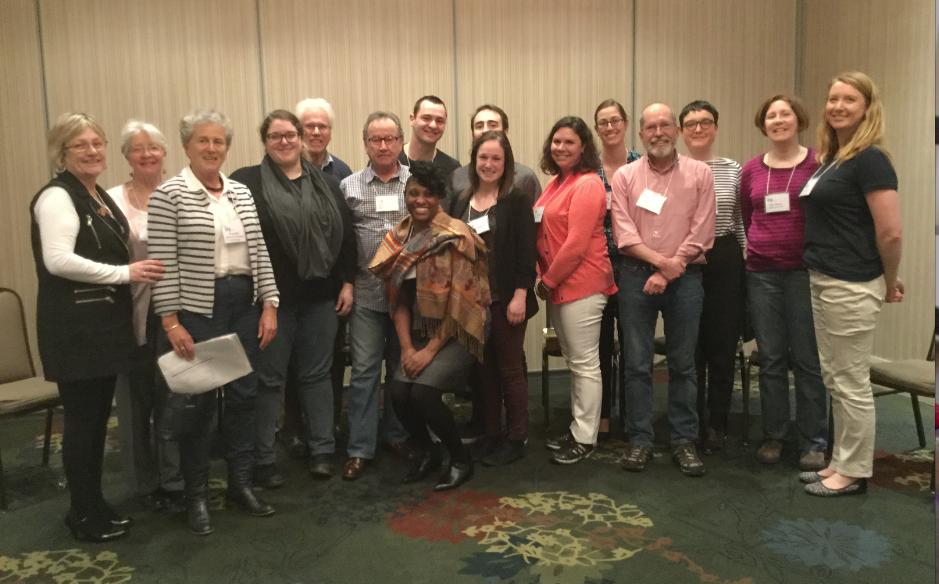 More than 70 practitioners from across Canada and the U.S. convened April 4-5, 2017, in Ottawa to converse about the future of restorative justice in that country. Hosted by IIRP Canada, the event used a restorative format to allow participants to interact and develop a list of themes that will guide progress of the movement.
IIRP Canada Director Bruce Schenk says the forum was all he hoped it would be. "It gave people a chance to listen to each other and engage in dialogue about their experience of restorative justice." At the same time, participants explored "what a new more relationally based justice paradigm might be and what it will take to get there."
Details

Written by

Nicola Preston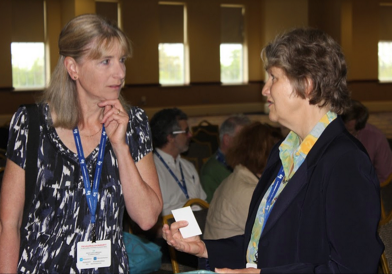 In this guest blog, IIRP lecturer Nicola Preston reflects on the IIRP Europe Conference, which took place May 9-10, 2017 in Dublin, Ireland. Preston (pictured on left) is IIRP Adjunct Faculty; teacher and special educational needs coordinator; Ph.D. student at the University of Northampton, UK; and trustee and senior restorative practitioner, Thames Valley Partnership.
Below the article, please find a list of all sessions and links to presentation materials.
Details

Written by

Joshua Wachtel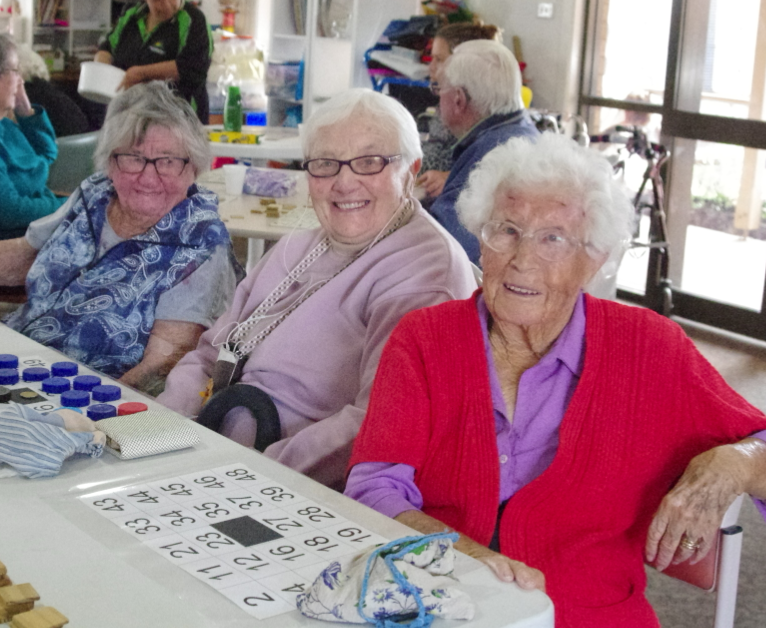 At Maranatha House Aged Care Facility, staff take a restorative approach to help residents "live life my way made easy," to paraphrase the organization's motto.
Nursing homes, even very nice ones, tend to regiment life for their residents based on the rhythms established by the institution. But General Manager Debra Wells says the idea is to "deinstitutionalize" the system and "put residents in charge." Rather than having to live each day by staff routines, residents at Maranatha, in Wellington, New South Wales, a town and rural region of about 10,000 people located 225 miles from Sydney, Australia, are greeted with choices and conversations that allow them to express their needs.
Details

Written by

IIRP Staff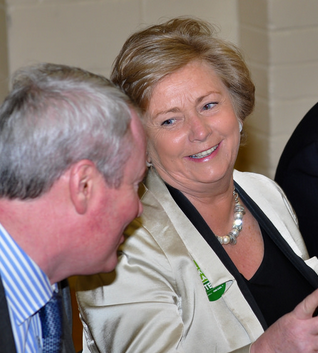 Tánaiste and Minister of Justice & Equality Frances Fitzgerald will give an address to attendees of the IIRP Europe Conference at a reception held at Castletown, Ireland's largest and earliest Palladian style house.
Details

Written by

John Bailie, Ph.D.

IIRP President John W. Bailie, Ph.D., argues that restorative practices in the broadest sense can help give regular people a meaningful voice in the progress and direction of human globalization.
Details

Written by

IIRP Staff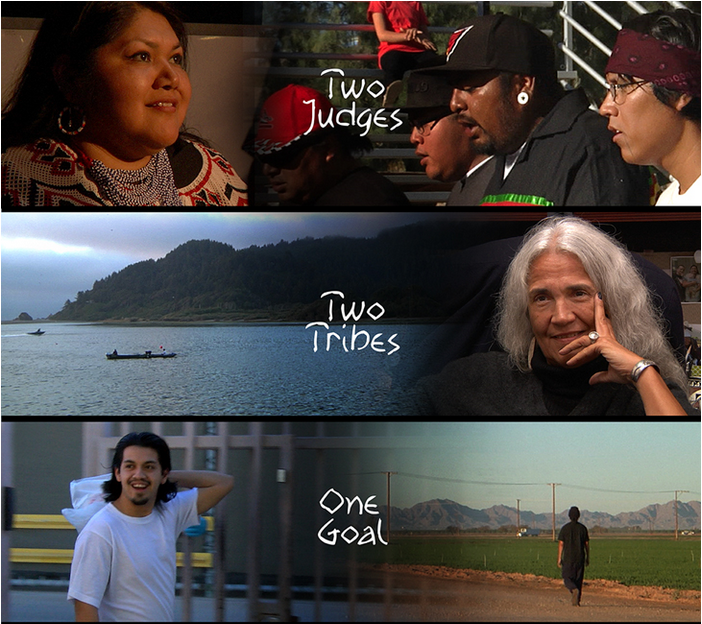 "Two Native American judges reach back to traditional concepts of justice in order to reduce incarceration rates, foster greater safety for their communities and create a more positive future for their youth. By addressing the root causes of crime, they are providing models of restorative justice that are working. Mainstream courts across the country are taking notice."
Details

Written by

Joshua Wachtel
The IIRP presents a special Summer Symposium, which is open to everyone and also provides the in-person experience for a hybrid graduate course, RP 540. This summer, Frida Rundell, Ph.D., is organizing A Restorative Journey: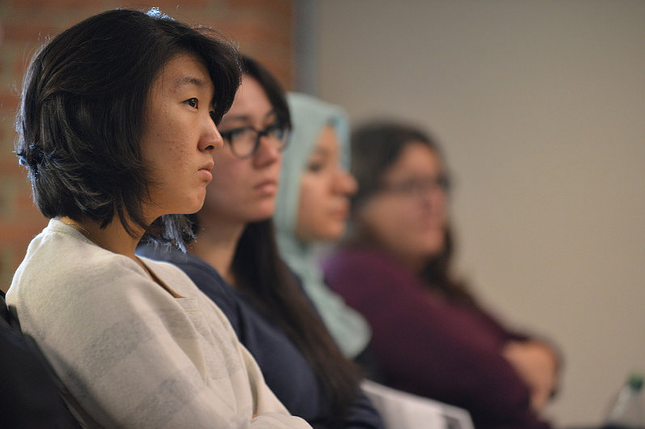 Creative Commons Transforming Relational Harm, July 17-19, 2017 in Bethlehem, Pennsylvania, USA. The Symposium will explore perspectives and tools of Trauma-Informed Care (TIC).
Details

Written by

IIRP Staff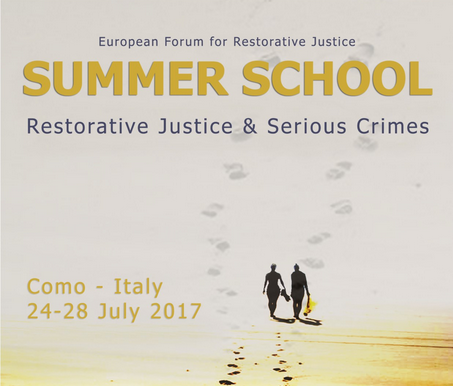 Our friends at the European Forum for Restorative Justice (EFRJ) are organizing their seventh biannual summer school July 24-28, 2017 at the monastery of St. Abbondio in Como, Italy, in partnership with the University of Insubria. This year's theme is "Restorative justice in serious crime: Good quality standards and effective services." The topic has been chosen for its alignment with the EFRJ's agenda in the coming years to ensure that every person in Europe has a right to access restorative justice services in any criminal case at any stage of the criminal process.
The Summer School 2017 will provide a safe and inspiring space for participants to gain knowledge and practice advanced skills to benefit victims and offenders. Events include presentations and practical exercises on the use of restorative justice in cases of homicide, sexual abuse, political crime and offenders with mental disabilities.
The early bird registration fee closes April 30. The whole training will be held in English (with informal translation provided in Italian/French/Spanish). The entire program, along with biographies of the presenters, can be found on the EFRJ website.
Details

Written by

John W. Bailie, Ph.D.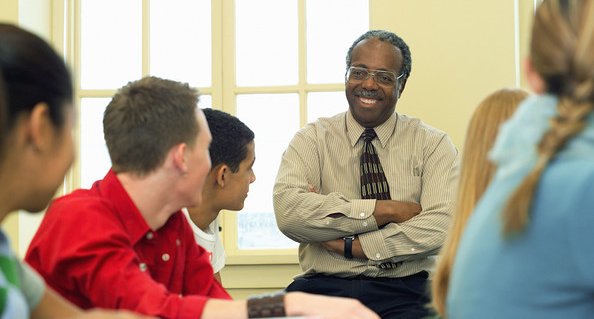 In his latest post, IIRP President Dr. John W. Bailie challenges educators to remember that the power of restorative practices for school climate change rests in providing both support and discipline, love and limits.
Details

Written by

IIRP Staff
In this 20-minute video, staff, students and administrators at Carbondale Middle School, Carbondale, Illinois, share the restorative approach they are taking to improving school climate.
Details

Written by

John W. Bailie, Ph.D.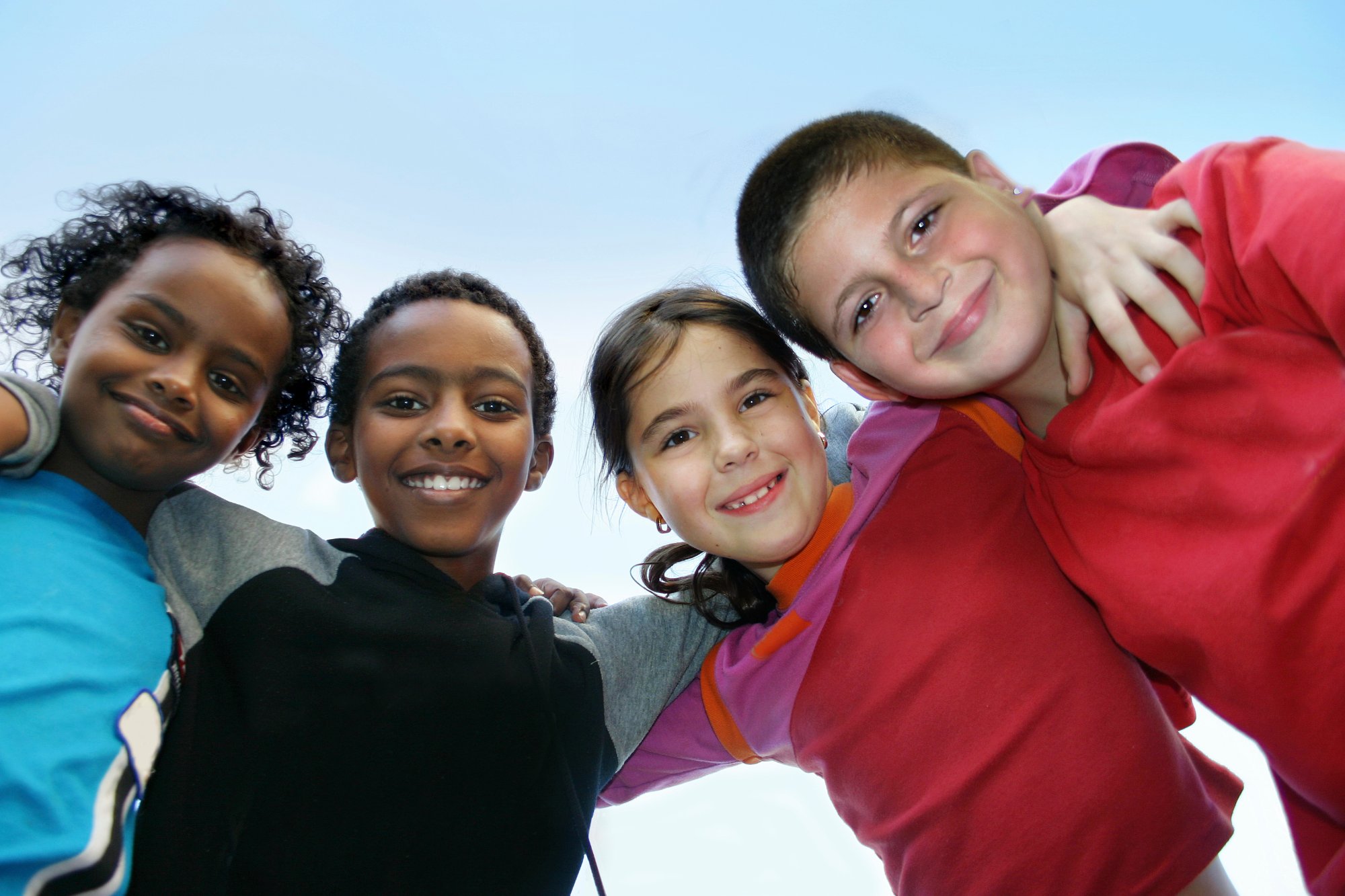 In the "President's Blog," IIRP President John W. Bailie, Ph.D., shares his thoughts on a variety of topics relevant to leadership, social innovation and education. In this piece, Dr. Bailie offers some advice for teachers and administrators implementing restorative practices in schools.