Free Public Resources
These resources are freely available to researchers on the Internet:
Google Scholar
Interdisciplinary database of scholarly literature from academic publishers, professional societies, online repositories, universities and other knowledge sites worldwide; articles, books and reprints, theses/dissertations, abstracts, conference papers, court opinions, technical reports, etc.
Google Scholar Search Tips (general) | Getting Started | Power Tips | Search Operators
Compare "regular" Google, Google Scholar & subscription Library databases: What are the differences, and how will they impact my research?
WorldCat
Searchable database of library holdings all over the world, provided by the Online Computer Library Center | WorldCat help
Restorative Justice: An International Journal (Taylor & Francis)
Browse tables of contents here; to request full-text articles (IIRP faculty, students & staff only), This email address is being protected from spambots. You need JavaScript enabled to view it. .
Online journal of articles, book reviews and discussions on academic research, practice and policy about restorative justice.
ERIC (Educational Resource Information Clearinghouse)
U.S. Department of Education database of journal articles, reports, dissertations and other material on education topics.
Video: Searching eric.ed.gov | Advanced Search Tips | ERIC Thesaurus
Justicia Restauritiva en Linea | Justice Reparatrice en Ligne
Collections of restorative justice articles in Spanish and French.
Juvenile Justice Bills Tracking Database – National Conference of State Legislatures (NCSL)
U.S. legislation, searchable by state, covering 2008 to present.
National Association for Community and Restorative Justice (NACRJ)
Collection of public domain documents (reports, handbooks and other free resources). Subscribers can access additional content.
NCJRS (National Criminal Justice Reference Service)
Federal database of articles and abstracts on topics in criminal justice and related disciplines.
RJ Library (Centre for Justice & Reconciliation)
Database of literature on restorative justice; an initiative of Prison Fellowship International.
RJ4All – Restorative Justice for All | Free e-resources
Downloadable training materials, conference presentations, research papers, video and audio on restorative justice topics; includes the Internet Journal of Restorative Justice (IJRJ). Additional content is available with paid membership.
Restorative Justice Legislation Database – Georgia State University
Legislation, regulations and court rules that reference restorative practices across the USA. Includes current and proposed legislation. Provided as downloadable Excel files.
APA PsycNET
Free search engine for PsychARTICLES and PsychBOOKS journal papers and book chapters published by the American Psychological Association and partner organizations, indexing a wide array of behavioral sciences. Full text available via Interlibrary Loan (IIRP faculty, students & staff only) or purchase. Additional databases and content are available for a fee.
EBSCOHost Research Databases
These premium resources are exclusively for the use of IIRP faculty, students and staff. Download our EBSCOHost user guide.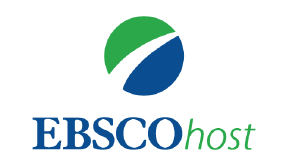 Click the logo to download
Getting Started on EBSCOHost (pdf).Login through IIRP Student Portal or Faculty Portal. Once inside your portal, select Library, then EBSCOHost Research Databases.
American Doctoral Dissertations
Open access to over 172,000 20th and 21st century theses and dissertations in all subject areas, with full-text links to academic and university repositories. Read more.
Criminal Justice Abstracts with Full-Text
600 worldwide journals (320 in full-text) provide in-depth coverage of criminology; criminal justice; corrections & prisons; criminal investigations; forensic sciences & investigation; substance abuse & addiction; probation & parole. Read more.
Education Full Text (H.W. Wilson)
Over 1,120 journals indexed (350 in full-text) in all areas of education; extensive coverage of educational tests. Read more.
ERIC (Educational Resource Information Center)
U.S. Department of Education database of journal articles and papers on education topics. 1.6 million records; includes content from Current Index to Journals in Education and Resources in Education Index. (Note: This is the same database as the free ERIC website (above), but with more sophisticated, flexible search functionality.) Read more.
Family & Society Studies Worldwide
1.6 million records from 1930 onward cover academic policy & practice literature in family science, human ecology, human development & social welfare. Includes anthropology, sociology, psychology, demography, health sciences, education, economics, law, history & social work. Read more.
Psychological & Behavioral Sciences Collection
Full-text coverage of 400 journals in the fields of psychiatry and psychology, emotions and behavior, mental processes, anthropology, and observational and experimental methods. Read more.
SocINDEX with Full Text
Over 2 million articles, abstracts, books and conference papers in sociology, criminal justice, demography, psychology, social work, substance abuse, violence and other areas. Read more.
Violence & Abuse Abstracts
350,000 references from 1971 to present cover family and intimate partner violence, sexual assault, emotional & physical abuse, violence & aggression in schools, LGBTQ issues, elder abuse, and cyberbullying. Read more.
Video tutorials - See additional topics at EBSCOHost's training site