IIRP News
Details

Written by

Joshua Wachtel

These resources are exclusively for the use of IIRP faculty, students and staff.
Login options Need login help? This email address is being protected from spambots. You need JavaScript enabled to view it.
EBSCOhost premium research databases provide access to high-quality, peer-reviewed academic and professional research literature. Each can be searched on its own or in combination with others, depending on your individual research needs.
Note: SocINDEX (see below) is searched by default until you select other resources.To search individual databases directly, login via the links below. Once in EBSCOhost, click Choose Databases to add any or all of the resources below to include them in your search for more comprehensive, in-depth coverage of your research topic.
Social sciences - General & multidisciplinary
SocINDEX with Full Text (default database)
Extensive, interdisciplinary social sciences resource with over 2 million articles, abstracts, books and conference papers from more than 5,800 sources (1,800 in full text) in sociology, criminal justice, demography, gender studies, psychology, racial studies, social work, substance abuse, violence and other areas. Read more.
Education
Teacher Reference Center (TRC)
Indexing, abstracts and selected full text for almost 300 magazines and peer-reviewed journals in early childhood learning through higher education; includes assessment, best practices, pedagogy, curriculum development, school administration, teacher education, etc. Read more.
Criminal justice, criminology & violence
Criminal Justice Abstracts with Full-Text
600 worldwide journals (320 in full-text) provide in-depth coverage of criminology; criminal justice; corrections and prisons; criminal investigations; forensic sciences and investigation; substance abuse and addiction; probation and parole. Read more.
Violence & Abuse Abstracts
350,000 references from 1971 to present cover family and intimate partner violence, sexual assault, emotional & physical abuse, violence and aggression in schools, LGBTQ issues, elder abuse, human trafficking, and cyberbullying. Read more.
Family studies, psychology & behavioral sciences
Family & Society Studies Worldwide
1.6 million records from 1930 onward cover academic policy and practice literature in family science, human ecology, human development and social welfare. Includes anthropology, sociology, psychology, demography, health sciences, education, economics, law, history and social work. Read more.
Dissertations & theses
Open Dissertations
Free open access to historical and contemporary academic dissertations and theses, combining content from the American Doctoral Dissertations database with additional metadata from a growing list of colleges and universities worldwide. Links to full text at the publishing schools or institutional repositories are included. Read more.
New to EBSCOhost? See these video tutorials:
Find additional help resources at EBSCOhost's support site.
Citation management tools - Free apps and browser plug-ins to help you organize, store, format and share the references from your database searches
If you have questions or need help using EBSCOhost, This email address is being protected from spambots. You need JavaScript enabled to view it..
Details

Written by

Joshua Wachtel
Human Research Participant Protection Program
Watch: IRB Chair Dr. Frida Rundell explains the IRB process. (6 minutes)The IIRP Graduate School has established an Assurance of Compliance with the U.S. Department of Health and Human Services (HHS) regulations governing research involving human subjects. Since research comprises a vital part of graduate education and research may involve human subjects, graduate students must be aware of their responsibilities.
All research involving human subjects must be reviewed and approved by the IIRP Institutional Review Board (IRB) prior to the initiation of the research.
The human subjects regulations extend into the classroom and youth counseling settings so that graduate students with teaching and counseling assignments as well as those engaged in research should carefully observe these constraints and protections. Copies of the Assurance and Compliance and HHS regulations (45 CFR 46) may be obtained from the Vice President for Administration. | IIRP Research Involving Human Subjects Policy
IRB Procedures
Depending on the type of project or research planned, students/researchers must submit an application form to the IRB prior to commencing work on the study or project. | IRB Forms Library
Exempted student project: For projects that involve reviewing your own responses to using restorative practices within the context of coursework; appropriate for the majority of student research projects.
Expedited research review: Use for research with human subjects when no potential violation of research ethics is anticipated.
Full research review: When interaction with human subjects will exceed the criteria above.
These documents will help you identify which level is appropriate to your circumstances, and steps you must take for your IRB review.
IRB Procedure 1

: Determining whether a research activity needs IRB review and approval

IRB Procedure 2

: Submission requirements and procedures for requests for exemption from IRB review
View the IRB Decision Tree flowchart.

Your course instructor will provide additional details in your Moodle course module.
Protecting Human Research Participants (PHRP) Training Course
Before beginning any research or course project that involves human subjects, students must provide documentation that they have been trained in the ethics and regulations of human research. For students who have not already filed an NIH human subjects training certificate, the IIRP Graduate School provides access to the online course Protecting Human Research Participants (PHRP); the course which covers the development of human subject protections, ethical issues associated with research, and current regulatory and guidance information.
PHRP is free for students enrolled in IIRP Graduate School courses. It is available in English and Spanish. Access instructions can be found within your Moodle course page. If you need assistance gaining access to the course, contact your instructor.
Allow approximately three hours for completion. When finished, you will be issued a numbered PHRP certificate, which you must submit to your instructor as part of your IRB review paperwork. The PHRP certificate is valid for five years.
Note: This training module is intended for students who do not already have a current and valid NIH certificate for training in the protection of human subjects. If you have an NIH certificate from prior Protecting Human Research Participants training that has not yet expired, you do not have to take this course.
For additional information, contact your course instructor or IRB Chair This email address is being protected from spambots. You need JavaScript enabled to view it..
Details
For additional videos, visit the IIRP YouTube Channel.
Beyond Zero Tolerance
"Beyond Zero Tolerance" documents the implementation of restorative practices in several schools in the U.S., the Netherlands and the U.K. The camera captures circles, conferences and one-on-one meetings in progress. Students, teachers and administrators speak candidly about the effects of restorative practices in their school. The viewer is transported to bustling school hallways and classrooms and feels an unmistakable sense of lively and cheerful community. This vibrant and engrossing video is a powerful testament to the benefits of restorative practices in an educational setting.
Burning Bridges
"Burning Bridges" is a 35-minute documentary about the arson of Mood's Bridge, a historic covered bridge in Bucks County, Pennsylvania, USA, and the restorative conference held in its wake. The International Institute for Restorative Practices facilitated this emotional conference, which brought together the six young men who burned down the bridge with their families and members of the community. Using news footage, interviews and video of the actual conference, the documentary tells the story of a community moving through grief and anger to healing.
Family Voices
"Family Voices" is an 18-minute documentary about family group decision making (FGDM), a restorative approach to problem solving used worldwide that enables families to make decisions for themselves, in child welfare, youth justice and other situations. In the empowering spirit of FGDM, Family Voices lets families do the talking. This moving, candid, even humorous video follows nine culturally, economically and geographically diverse American families on their journey of discovery of FGDM, from their initial fears, questions and hopes to their joy in seeing the process work. Children to grandparents offer their opinions and explain the FGDM process. It's an ideal vehicle to acquaint both families and professionals with FGDM.
Introduction to Conferencing
The video includes interviews with professionals in the fields of criminal justice and education, who tell about their personal experiences and opinions about conferencing. Offenders, victims and others who have attended conferences describe their experiences and how they personally benefited from the conferencing process. The video also includes footage from several actual and simulated conferences. It is an ideal tool for individuals making presentations about conferencing to colleagues or community groups.
Details

Written by

IIRP Staff
Required Readings
In your graduate courses, your instructor will provide you with lists of the books and articles required for your course.
You are responsible for obtaining your own textbooks. You can purchase books from Amazon or other online booksellers of your choice, or directly from their publishers. Most books are available in both print and e-book editions.
Don't wait - Buy your books early! In order to avoid potential delivery issues resulting from shipping delays, we highly recommend that you order your textbooks as soon as possible after registering for your course(s).
Consider e-books. Digital editions for many required textbooks are available for instant download from several online merchants. They are often less expensive than print copies. Free e-reader apps for computers, tablets and smartphones are available for Amazon Kindle, Barnes & Noble Nook and Google Play Books titles.
IIRP-published books: If your required textbook is an IIRP-published title, order it from the IIRP Bookstore.
Journal articles will be provided electronically through your course Moodle pages.
Suggested Readings
For some courses, instructors may list additional books, articles or other documents as supplementary material that cover specific topics in more detail. While the instructor recommends them for deeper immersion into specific subjects, reading them is not mandatory for the course. You may find them useful as you undertake further research into your own fields of interest.
Options for obtaining Suggested Readings:
Students within travel distance of our Bethlehem campus can access course readings at the IIRP Library. Because the Library is non-circulating, materials may be used on-site only. Photocopy services are available for a per-page fee (cash only).The use of photocopied materials is subject to U.S. copyright law. If visiting our campus is not feasible, consult your local public or academic library; the staff there can advise you about access and loan services available to you.
Check OCLC WorldCat to find libraries in your area that own the book(s) you are looking for; you can search by zip or postal code. Contact these libraries directly to verify your items' availability and to find out about access to their collections.

This email address is being protected from spambots. You need JavaScript enabled to view it.

if you would like help communicating with them.
If the topic of a Suggested Reading book is of particular interest to you, you may wish to purchase your own copy from the retailer of your choice. In many cases, previously-owned copies and/or e-book editions are available at reduced cost from online book merchants. Consider consulting reader reviews of a book before buying it, especially for costly items.
For journal articles, the Library provides free interlibrary loan services for students.

This email address is being protected from spambots. You need JavaScript enabled to view it.

with your request. In most cases, journal articles are delivered electronically via e-mail within a couple of business days.
If you need additional assistance locating course readings, do not hesitate to This email address is being protected from spambots. You need JavaScript enabled to view it. for help.
Details

Written by

IIRP Staff
Library catalog

Search the catalog of holdings of the IIRP Graduate School in-house Library at our Bethlehem, Pennsylvania, campus.
Materials are organized according to the Library of Congress classification system.
Books and reports available online are indicated with links to external content sites. Catalog entries marked OCLC are linked to OCLC WorldCat, which helps you find libraries in your area that have those items. Search WorldCat by zip code, city or country.
Borrowing of printed library materials is restricted to Bethlehem-based IIRP faculty and staff. Others may use books and other library items on-site at our Bethlehem campus office.
Serial holdings (journals, magazines & newspapers)
Online journals
Browse Tables of Contents of these journals for free. Full text articles are available exclusively to IIRP faculty, students and staff; login via OpenAthens (What is this?) or This email address is being protected from spambots. You need JavaScript enabled to view it..
Print serials
Single copies of journal articles for individual use can be provided upon request. The use of photocopies and other reproductions of published material is governed by copyright laws of the United States (Title 17 U.S. Code).
This email address is being protected from spambots. You need JavaScript enabled to view it. for assistance.
Details

Written by

IIRP Staff
These books and other items have recently been received and cataloged in the IIRP Graduate School Library. Items appear with Library of Congress shelf call numbers, plus links to publisher sites and/or other information sources.
Restorative Practices — General
Cantacuzino, M. (2016). The forgiveness project: Stories for a vengeful age. Philadelphia, PA: Jessica Kingsley.
BF637 .C36 2016
Tolliver, M. B. (2018). Restorative practices and peer mediation training manual: Third edition. [Morgantown, WV]: Tolliver Counseling and Consulting Services.
LB1072 .T65 2018
Schools & Education
Barnes, E. (2018). How to transform your school into a LGBT+ friendly place: A practical guide for nursery, primary and secondary teachers. Philadelphia, PA: Jessica Kingsley.
LC2574 .B37 2018
Follestad, B., & Wroldsen, N. (2019). Using restorative circles in schools: How to build strong learning communities and foster student wellbeing. Philadelphia, PA: Jessica Kingsley.
LB2822.8 .F65 2019
Jefferson County [KY] Public Schools. (2018). Behavior support systems model: Restorative practices implementation guide. [Bethlehem, PA]: International Institute for Restorative Practices.
LB3012 .J44 2018
Lubelska, A. (Ed.). (2018). How to be a peaceful school: Practical ideas, stories and inspiration. Philadelphia, PA: Jessica Kingsley.
LC210 .H69 2018
Milner, H. R., IV, Cunningham, H. B., Delale-O'Connor, L., & Kestenberg, E. G. (2019). "These kids are out of control:" Why we must reimagine "classroom management" for equity. Thousand Oaks, CA: Corwin.
LB3013 .M557 2019
Minasian, K. (2018). 20 ways to implement social emotional learning in your classroom. [Sacramento, CA]: S.T.O.R.M. Program.
LB1072 .M56 2018
Sanborne, L. W. (Ed.). (2016). Strategic enrollment planning: A dynamic collaboration (2nd ed.). Cedar Rapids, IA: Ruffalo Noel Levitz.
LB2341 .S77 2016
Sellman, E., Cremin, H., & McCluskey, G. (Eds.). (2013). Restorative approaches to conflict in schools: Interdisciplinary perspectives on whole approaches to managing relationships. Abingdon, England: Routledge.
LB3013 .R484 2013
Sengupta, E., & Blessinger, P. (Eds.). (2018). Refugee education: Integration and acceptance of refugees in mainstream society. Bingley, England: Emerald Publishing.
LC3663 .R44 2018
Thorsborne, M., Riestenberg, N. & McCluskey, G. (Eds.). (2019). Getting more out of restorative practice in schools: Practical approaches to improve school wellbeing and strengthen community engagement. Philadelphia, PA: Jessica Kingsley.
LB1051 .G448 2019
Whalen, J. J., & Holliday-Jones, D. (2019). Classroom circles: A toolkit for building relationships and strengthening school communities. [Austin, TX]: Park Place Publications.
LB 2822.8 .W43 2019
Winn, M. T. (2018). Justice on both sides: Transforming education through restorative justice. Cambridge, MA: Harvard Education Press.
HV8688 .W56 2018
Restorative Justice
Bazelon, L. (2018). Rectify: A story of healing and redemption after wrongful conviction. Boston, MA: Beacon Press.
HV9950 .B39 2018
Bolívar, D. (2019). Restoring harm: A psychosocial approach to victims and restorative justice.Abingdon, England: Routledge.
HV8688 .B65X 2019
Donovan, R., & Donovan, V. (2018). Restored and forgiven: The power of restorative justice. Newberry, FL: Bridge-Logos Inc.
HV6535.G4 .D68 2018
Gavrielides, T. (Ed.). (2018). Routledge international handbook of restorative justice. London, England: Routledge.
HV8688 .R68 2018
Hass-Weisecup, A. Y., & Saxon, C. E. (2018). Restorative justice: Integrating theory, research and practice. Durham, NC: Carolina Academic Press.
K970 .H37 2018
McCaslin, W. E. (Ed.). (2005). Justice as healing: Indigenous ways. St. Paul, MN: Living Justice Press.
KE7722.C75 .J87 2005
O'Mahony, D., & Doak, J. (2017). Reimagining restorative justice: Agency and accountability in the criminal process. Oxford, England: Hart Publishing.
K5103 .O45 2017
Sered, D. (2019). Until we reckon: Violence, mass incarceration, and a road to despair. New York, NY: New Press.
HV8688 .S47 2019
Psychology, Psychiatry, Therapeutic Practices
Greene, R. (2018). The laws of human nature. New York, NY: Viking.
BF637.S4 .G7384 2018
Kelly, V. C. (2012). The art of intimacy and the hidden challenge of shame. Rockland, ME: Tomkins Press.
BF575.S45 .K45 2012
Routt, G., & Anderson, L. (2015). Adolescent violence in the home: Restorative approaches to building healthy, respectful family relationships. New York, NY: Routledge.
HQ799.2.V56 .R68 2015
Yokley, J. M. (Ed.) (2018). The therapeutic use of survivor-offender communication: Three sexual abuse intervention models. North Myrtle Beach, SC: Social Solutions Press.
RC560 .Y65 2018
Organizations, Leadership, Human Resources
Giles, S. (2018). The new science of radical innovation: The six competencies leaders need to win in a complex world. Dallas, TX: BenBella Books.
HD57.7 .G5195 2018
Godin, S. (2009). All marketers are liars: The underground classic that explains how marketing really works – and why authenticity is the best marketing of all. New York, NY: Portfolio/Penguin.
HF5415 .G5767 2009
Godin, S. (2018). This is marketing. New York, NY: Portfolio/Penguin.
HF5415 .G57 2018
Katz, R. (Ed.) (2004). The human side of technological innovation: A collection of readings (2nd ed.). New York, NY: Oxford University Press.
HD45 .H84 2004
Kouzes, J. M., & Posner, B. Z. (2017). The leadership challenge workbook (3rd ed.). San Francisco, CA: Leadership Challenge.
HD57.7 .K68 2017
Kotter, J., & Rathgerber, J. (2017). Our iceberg is melting: Changing and succeeding under any conditions (Rev. ed.). New York, NY: Portfolio/Penguin.
HD58.8 .K672 2017
Willink, J., & Babin, L. (2018). The dichotomy of leadership: Balancing the challenges of extreme ownership to lead and win. New York, NY: St. Martin's Press.
HD57.7 .W536 2018
Miscellaneous
American Psychological Association (2010). Mastering APA style: Instructor's resource guide (6th ed.). Washington, DC: Author.
REF BF76.8 .G452 2010b
American Psychological Association (2010). Mastering APA style: Student's workbook and training guide (6th ed.). Washington, DC: Author.
REF BF76.8 .G452 2010a
Starita, J. (2010). "I am a man": Chief Standing Bear's journey for justice. New York, NY: St. Martin's Griffin.
EP99.P7 .S837 2010
Taleb, N. N. (2014). Antifragile: Things that gain from disorder. New York, NY: Random House.
Q375 .T348 2014
Details

Written by

IIRP Staff
Knowing how to acknowledge and cite the work of others and assess its validity and value are important components of information literacy — the ability to discover, evaluate and use various types of information from a wide array of sources effectively. Being information-literate is a key component of critical thinking and problem-solving. These resources can help you avoid common pitfalls and become an alert, educated information consumer.
Avoiding plagiarism | Citing sources | Copyright & fair use | Evaluating information sources | Citation management tools | Information literacy resources for educators
Avoiding Plagiarism
Plagiarism — the deliberate or inadvertent use of an information source other than your own without proper credit — is considered a serious breach of academic ethics and integrity. | IIRP policy statement on plagiarism
Properly acknowledging the ideas and information sources you use in your work is crucial. These resources provide practical advice about understanding and avoiding plagiarism.
Citing Sources
APA style — Key resources
The IIRP uses American Psychological Association (APA) writing style for presenting ideas and data, formatting papers, and citing sources in student assignments and scholarly publications. Learning to use APA style correctly will enable you to credit your sources accurately.
See our APA Writing Guidelines & Help page for additional APA learning tools.
Legal citations
Citation generators
Citation generators — online tools that offer to automatically format bibliographic references into APA or other writing styles — are becoming increasingly common. However, the quality of these tools can vary greatly; their conversion algorithms are often inaccurate, resulting in error-ridden references that require additional attention and effort to correct. Rather than being a time-saving convenience, they sometimes end up causing writers more problems than they solve. Regardless of the tools you use to format references, you have the ultimate responsiblity to ensure that your use of APA Style in your course writing assignments is accurate.
Copyright & Fair Use
The Library promotes compliance with copyright legislation and aids IIRP students, faculty and staff in following Fair Use guidelines.
Copyright law
Fair use of a copyrighted work for nonprofit, educational purposes, such as criticism, comment, news reporting, teaching, scholarship or research, is not an infringement of copyright. A limited portion of any work may be used; however, use cannot affect the potential market for or value of the copyrighted work. Determining fair use is a complex process that involves a four-factor analysis that is critical to any good faith fair use assertion:
Purpose and character of the use — whether it is for commercial or nonprofit educational uses, though not all educational uses are fair use.
Nature of the work being copied — reproducing a factual work is more likely to be fair use than a creative work.
Amount and significance of portion being copied — reproducing smaller portions of a work is more likely to be fair use than large or essential portions.
Effect of the copying on the market for the original — uses which have no or little market impact are more likely to be fair than those that interfere with potential markets.
Acceptable materials usually include:
A single article from a journal.
A single chapter or less than 10% of a book.
Faculty-created materials such as class materials, lecture notes, slide presentations, videos or exams.
Tools
Public Domain | Resources for Copyright-Free Content
Evaluating Information Sources
The ability to determine an information source's relevance and trustworthiness is a key skill for successful researchers. The IIRP Graduate School course, RP 610 Evaluation of Research, teaches students to identify and critique various types of academic literature. The resources below provide additional guidance on assessing other kinds of information.
Identifying scholarly literature
Assessing reliability
Questionable solicitations
Citation Management Tools
These free software packages and browser plug-ins let you create personal digital reference libraries: export bibliographic references and documents from EBSCOhost databases, library catalogs, websites and other sources, organize and annotate them, generate bibliographies and share them with collaborators or colleagues. They include Microsoft Word integration and APA formatting tools. Additional citation and document storage capacity and other functions are available with paid upgrades. | More about saving, exporting and emailing EBSCOhost citations
Disclaimer: These links are provided as a convenience; the IIRP is not responsible for the content or functionality of any of these sites. For help, documentation and technical questions, please contact the product's support team directly.

EndNote
Capture, format and share references in a variety of formats. A free web-based version, EndNote Basic, allows you to store up to 50,000 records, organize them into shareable libraries, and automatically format them into a variety of writing styles, including APA; includes integration with Microsoft Word. | Exporting from EBSCOhost to EndNote
Mendeley
Powerful reference management package available in web-based or desktop versions. Intuitive interface; extensive support and documentation available. The EBSCOhost Search Results page features the Mendeley widget for easy capture of references.
Zotero
A software download that works with works with your web browser, Zotero features one-click saving of references or articles, automatic downloads of PDFs and webpage snapshots, group libraries for collaboration/sharing, and web access to your data, notes and files. A companion tool, ZoteroBib, lets you build bibliographies without downloading software. | Exporting from EBSCOhost to Zotero
Information Literacy Resources for Educators
These tools from the Association for College and Research Libraries (ACRL) can help faculty, teachers and other education professionals understand and incorporate information literacy concepts into curricula and coursework.
ACRL information literacy frames

Tools
Details

Written by

IIRP Staff
The IIRP Graduate School uses American Psychological Association (APA) writing style for presenting ideas and data, formatting papers, and citing sources in student assignments and scholarly publications. APA is the most widely-used style guide for academic
writing in the social sciences.
Key resources
Download the IIRP Graduate School Writing & APA Style Guidelines (PDF). This guide is illustrated with examples of references from the literature of restorative practices. It covers the most frequently sought APA-related style topics requested by IIRP students, faculty and staff, and includes file-naming guidelines for student assignments.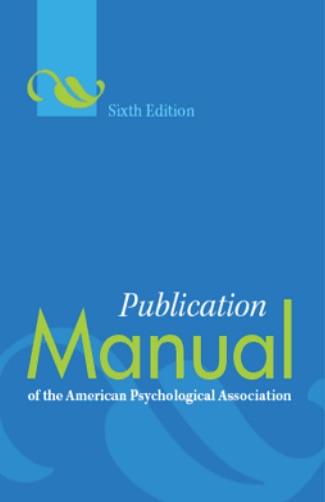 The Publication Manual of the American Psychological Association, Sixth Edition is the definitive resource for APA writing and reference style; a must-have for all students and scholars in the social sciences. We highly recommend that you obtain this essential item from the bookseller of your choice. | Table of Contents (PDF)
Additional tools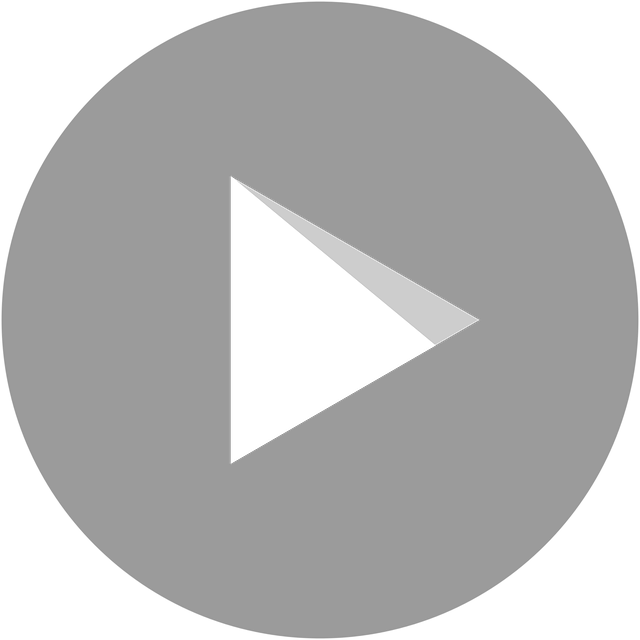 Watch Basics of APA Style video tutorial.
Basics of APA Style (video tutorial - 23 minutes): This useful video tutorial for beginners covers formatting papers, citation and reference formats, using headings and avoiding language bias in scholarly writing. (Note: Flash Player must be enabled in your browser.)
Purdue University OWL - APA Style Guide (includes detailed instructions with many examples):
APA Style Blog: APA in-house editors provide practical advice on a wide array of paper formatting, referencing and writing style topics, including unusual and esoteric questions not addressed elsewhere. Search by individual subject or broad category, and submit your own questions. Updated weekly.
Learning APA Style: APA-curated collection of free online learning tools and FAQs on writing and formatting.
Social media
Stay up to date with APA Style on FaceBook and Twitter. Submit your own questions for feedback from APA experts.
This email address is being protected from spambots. You need JavaScript enabled to view it. if you have additional questions on APA style.
Details

Written by

IIRP Staff
These resources are freely available on the Internet to all researchers. (Disclaimer: These links are provided as a convenience; the IIRP is not responsible for the accuracy or content of any of these sites. Please contact the external site regarding questions about its content.)
General | Education | Behavioral Sciences, Counseling & Related Areas | Restorative Justice - General | Restorative Justice - Bills & Legislation (U.S.A.) | Restorative Justice - Bills & Legislation (Outside of U.S.A.) | Open Access Scholarship
General
Google Scholar
Interdisciplinary database of scholarly literature from academic publishers, professional societies, online repositories, universities and other knowledge sites worldwide; articles, books and reprints, theses/dissertations, abstracts, conference papers, court opinions, technical reports, etc. | Google Scholar Search Tips (general) | Power Tips & Search Operators
Microsoft Academic
Academic search engine that enables both discovery of individual research documents and surveys of entire fields of study through search language semantics and data relationships. Document records feature linked references and citations for easy browsing of related material. Includes filters to help identify key authors, publications, research institutions, etc., plus links to Wikipedia and Bing. | Microsoft Academic Frequently Asked Questions (FAQ)
OCLC WorldCat
Searchable database of library holdings around the world, provided by the Online Computer Library Center. Enter zip or postal code to find materials in llibraries in your area. | OCLC WorldCat help
Education
ERIC (Educational Resource Information Clearinghouse)
U.S. Department of Education database of journal articles, reports, dissertations and other material on education topics.
Teacher Reference Center (TRC) (via EBSCOhost)
Free EBSCOhost database provides indexing and abstracts for almost 300 peer-reviewed journals. Includes best practices, curriculum development, literacy standards, pedagogy, instructional media, school administration and more | TRC journal list
Behavioral Sciences, Counseling & Related Areas
APA Dictionary of Psychology
Free online dictionary of behavioral sciences-related terminology.
APA PsycNET
Free search engine for PsychARTICLES and PsychBOOKS journal papers and book chapters published by the American Psychological Association and partner organizations, indexing a wide array of behavioral sciences. Full text available via Interlibrary Loan (IIRP faculty, students & staff only) or purchase. Additional databases and content are available for a fee.
Child Welfare Information Gateway
Children's Bureau (U.S. Department of Health and Human Services) database indexes over 80,000 peer-reviewed articles, books, reports and audiovisual materials for professionals in child welfare; topics include child abuse prevention, out-of-home care, and adoption. Some items not freely available online may be purchased.
MedlinePlus / PubMed
Medical research databases from the U.S. National Library of Medicine (NLM) cover both consumer-oriented information and clinical literature on a wide array of subjects; includes public and community health topics, mental health, social/family issues, substance abuse, and demographic-specific research (children/adolescents, seniors, males/females, ethnic and cultural groups, LGBTQ people, etc.). MedlinePlus provides plain-English summaries of hundreds of health and drug topics for non-medical professionals, plus links to support organizations and a wide array of learning tools. PubMed offers access to over 28 million citations from professional medical and life science journals and online books indexed in the MEDLINE database. | PubMed Essentials (free online course - 1 hour)
Restorative Justice - General
Center for Restorative Justice and Peacemaking (University of Minnesota School of Social Work)
CRJP provides a variety of academic and training resources for research and project initiatives. The "Resources" section includes an annotated bibliography of papers on victim mediation, group conferencing and other topics.
International Juvenile Justice Observatory / Observatoire International de Justice Juvénile
Compilation of project news, training resources, regulatory information and research on juvenile justice topics worldwide, including restorative justice. Documentation Center database contains full-text articles and reports, theses/dissertations, multimedia content, statistics, legislation by country and more. Free access, but registration is required. Mirror sites in English, French and Spanish.
Justicia Restaurativa en Linea | Justice Reparatrice en Ligne
Collections of restorative justice articles in Spanish and French.
National Association for Community and Restorative Justice (NACRJ)
Collection of public domain documents (reports, handbooks and other free resources). Subscribers can access additional content.
National Criminal Justice Reference Service (NCJRS)
Federal database of articles and abstracts on topics in criminal justice and related disciplines.
RJ Library (Centre for Justice & Reconciliation)
Database of literature on restorative justice; an initiative of Prison Fellowship International.
Theo Gavrielides | Free e-resources
Downloadable ebooks and research papers on restorative justice topics; the Internet Journal of Restorative Justice and additional content are available for purchase.
Restorative Justice - Bills & Legislation (U.S.A.)
Juvenile Justice Bills Tracking Database – National Conference of State Legislatures (NCSL)
U.S. legislation, searchable by state, covering 2008 to present.
Restorative Justice Legislation Database – Georgia State University
Legislation, regulations and court rules that reference restorative practices across the USA. Includes current and proposed legislation. Provided as downloadable Excel files.
Restorative Justice - Bills & Legislation (Outside of U.S.A.)
Canada - Restorative Justice / La justice réparatrice
Includes directory (English | Français) of national, provincial and local RJ programs (choice of graphical map or text search); plus legislation and policy, and additional resources for researchers and practitioners.
Open Access Scholarship
Books, Journals & Digital Repositories
Directory of Open Access Books (DOAB)
Over 11,000 academic, peer-reviewed full-text books and chapters from 260 publishers.
Directory of Open Access Journals (DOAJ)
List of about 10,000 titles offering free access to 3 million high-quality, peer-reviewed articles in social sciences, physical and life sciences, medicine, technology and humanities.
Directory of Open Access Repositories (OpenDOAR)
Curated directory of over 2,600 publicly-available digital collections of full-text content for the support and enhancement of academic and research activities for the global community. Browse and search for repositories by geographic region and country.
HathiTrust Digital Library
Collection of electronic public domain and copyrighted books, journal articles and audiovisual materials digitized by Google, Microsoft and the Internet Archive, University of California system, and other collaborating institutions. Users can create personalized collections of books and documents for later reading. Use the "full view" filter to locate downloadable content.
SocArXiv
Open archive for pre-publication prints, working papers and published papers in the social sciences. Authors may submit papers for which they have open sharing rights.
SSRN (Social Science Research Network)
Digital repository of over 830,000 research papers across 30 disciplines, including criminal justice, cognitive science, education, women's and gender studies, and more. Search for specific topics or browse papers by broad subject.
Theses & Dissertations
Networked Digital Library of Theses and Dissertations (NDLTD)
Search engine for almost 5 million electronic theses and dissertations (ETDs) from higher education institutions around the world. Global ETD Search crawls about 50 international, regional and national ETD repositories.
Open Access Theses and Dissertations (OATD)
Over 4.2 million Master's and doctoral papers from 1,100 colleges, universities and research institutions worldwide.
OpenDissertations (via EBSCOhost)
Free open access to historical and contemporary academic dissertations and theses, combining content from the American Dcotoral Dissertations database with metadata from a growing list of graduate degree-granting institutions worldwide. Links to full text works at the universities or institutional repositories are included where available.
PQDT Open
Subset of ProQuest Dissertations & Theses' collection that enables free retrieval of academic works authors have opted to publish as Open Access. Includes links to commercial ProQuest Dissertations & Theses and Dissertations Express sites.