Watch a recording of this past webinar.
Restorative practices makes the biggest impact on students when school leaders understand how to engage with teachers and staff to effect real and sustaining change. Join Dr. Joyce Mundy, Stetson University, along with IIRP Instructors Koury Cook and Elizabeth Smull, as they share their experiences transforming school culture in large, diverse school districts.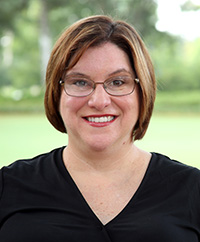 Joyce Mundy, Ed.D., Assistant Professor of Education, Stetson University. Following a 25-year career as a teacher, middle school principal, assistant superintendent and superintendent of K-12 schools, Dr. Mundy joined the faculty at Stetson University in the department of education. In addition to educating future school leaders in the graduate program, she is currently working with two large Florida school districts to design and implement systemic frameworks for connected, responsive and inclusive school cultures. Dr. Mundy was named the 2010 Pennsylvania Middle School Principal of the Year for her administrative work in safe schools programming. In May 2015, The Peace Center awarded Dr. Mundy the Legends in Peace award for her work in cultural diversity, restorative justice and the elimination of bullying. She is a vocal advocate for safe schools legislation and a licensed trainer of the IIRP.
---