Professional Development:
Working Restoratively with People in Adversity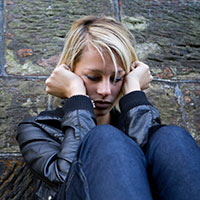 In this 45-min. webinar, you will be introduced to how restorative practices can empower people to move forward in their lives by appropriately acknowledging the adversity or trauma people face. Whether you work with young people, older clients, families or colleagues, learn how restorative practices:
help individuals heal in the wake of personal harm
foster trusting and supportive relationships with clients
This webinar is an introduction to core concepts and skills covered in-depth in the IIRP's 2-day professional development event Restorative Responses to Adversity and Trauma.
IIRP Graduate School
531 Main St.
PO Box 229
Bethlehem, Pennsylvania
18016 USA
(610) 807-9221 | Email