***July 6, 2017 - FOR IMMEDIATE RELEASE***
IIRP symposium to explore concrete techniques and alternative approaches for transforming trauma
Led by Dr. Frida Rundell, IIRP associate professor and educational psychologist with over 30 years of experience working with at-risk youth and families, the symposium will provide a blend of theory, academic research and practical knowledge for developing healthy habits, pathways to healing and self-care.
Details:
A Restorative Journey: Transforming Relational Harm
iirp.edu/symposium17
International Institute for Restorative Practices (IIRP) Graduate School
July 17-19, 2017
Hotel Bethlehem, 437 Main St., Bethlehem
Presenters include leading psychologists, psychiatrists and others, including Dr. Kaethe Weingarten, author of Common Shock; and psychiatrist Dr. Lyndra J. Bills, former Medical Director of the Sanctuary Program at Philadelphia Friends Hospital.
In addition, several IIRP alumna are presenting their work.
Licensed social worker Lynette Reed, IIRP '09 offers: Animal Assisted Strategies in Creating Safety. "There is an unconditional regard in animals," explains Reed, who works with horses and dogs to help clients suffering from post-traumatic stress and complex trauma. In the presence of these animals, says, Reed, clients begin to feel safe and open up in new and surprising ways.
Kameelah Rashad, Interfaith Fellow for Spirituality, Wellness and Social Justice at the University of Pennsylvania and founder and president of the Muslim Wellness Foundation, offers: Leading with Compassion: Healing the Wounds of Racial Trauma and Religious Bigotry. "Given the disturbing xenophobic rhetoric and alarming uptick in hate crimes against marginalized communities, these critical conversations about tolerance, reconciliation and justice are desperately needed — now more than ever," says Rashad.
Ellissa Collier, Restorative Justice Youth Program Manager of Mural Arts Philadelphia, offers: Working Creatively through Art. "I work with children in crisis," says Collier. "We use art as a catalyst to help them understand the hardships they have experienced. When they witness the lasting positive impact that making a mural can have on a community, they're so proud of themselves."
The symposium explores concrete techniques and alternative approaches for transforming trauma, healing harm and creating hope for children, families and communities.
***June 20, 2017 - FOR IMMEDIATE RELEASE***
IIRP Graduate School Welcomes New Faculty Member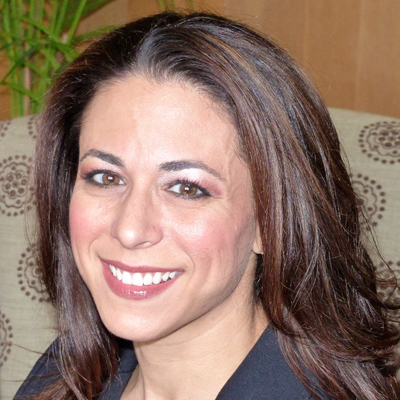 Gina Baral Abrams, Dr.P.H.
The IIRP (International Institute for Restorative Practices) Graduate School, in Bethlehem, Pa., is pleased to welcome Gina Baral Abrams, Dr.P.H., as the new Director of Research and Program Evaluation and Assistant Professor.
Most recently, Dr. Abrams has been teaching research methods in the online M.S.W. program at Boston University School of Social Work. She was previously Special Assistant to the Vice Provost for Student Affairs at Lehigh University and Director for Health Promotion and Wellness at Princeton University.
Dr. Abrams's background in public health, social work, and educational statistics, measurement and evaluation will enable her to contribute to the growth of the Graduate School. And her experience in mixed-methods research, program evaluation and online teaching, as well as two decades working in higher education, will provide valuable learning opportunities for our students.
***June 1, 2016 - FOR IMMEDIATE RELEASE***
Detroit to Become a "Restorative City"
The International Institute for Restorative Practices (IIRP) is embarking on an unprecedented initiative to improve the lives of children and families in Detroit, through a "whole-neighborhood" approach that mobilizes individuals to be active stewards of their community. "Toward a Restorative City: Focus on Schools and Sustainability for the City of Detroit," aims to embed restorative practices in neighborhoods, schools and systems, aided by a multi-year grant from the Skillman Foundation, starting with $250,000 for 2016.
The nation's largest provider of restorative practices professional development and the world's only graduate school dedicated to the practices, the IIRP is excited to participate in this groundbreaking project, along with Detroit nonprofit, Black Family Development, Inc. (BFDI), an IIRP partner.