Conversations About Restorative Justice: Moving Toward a New Paradigm
Explore the future of restorative justice in Canada.
April 4-5 2017
Ottawa, Canada (Holiday Inn & Suites Ottawa Kanata)
$400 - (Includes registration, lunches and reception)
Event details
(Check back often for updates!)
Restorative justice, with its focus on reparation of harm, restitution, reconciliation and healing, has made great strides. It currently provides innovative, practical alternatives to an adversarial, punitive, retributive justice system in Canada and around the world. Yet how resilient could our communities be if our justice system and other collaborating systems were based on a paradigm of building, strengthening and repairing relationships?
This two-day gathering, hosted by IIRP Canada, will allow both experienced practitioners and those interested in restorative justice to come together for a series of conversations to evolve restorative justice in Canada.
Each day will begin with coffee and registration at 8:00 am with the sessions starting at 9:00 am and ending by 4:30 pm on Tuesday and 4:00 pm on Wednesday.
Panel Discussions
Our event kicks off with a panel that will cover key topics including:
Community Contexts for Restorative Justice
An Aboriginal Focus on Healing and Reconciliation
Restorative Approaches in Youth Justice (courts, custody, community)
Restorative Approaches in Adult Justice (courts, custody, community)
Panelists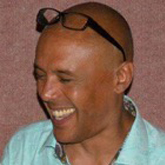 Garth Bell has been a practitioner and trainer of restorative justice and practice since 2007 with the John Howard Society of the Hamilton, Burlington and Brantford area. He has assisted the process of transforming Hamilton, Ontario, into a "restorative city" and has trained over 12,000 community agency participants, including school boards and police departments. He also coordinates training seasons in other communities around Ontario, including Six Nations and other First Nations communities. Garth has been trained by numerous teachers including First Nations Mentors in the circle process and is a licensed trainer of the IIRP. Garth has also focused his work with very high risk youth and gang exit programs, and he has fostered much hope with that population.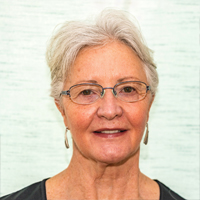 Valarie Binder has been a restorative justice practitioner since 1998. Living and working in Yukon, her passion and energy for restorative processes brought her to her current role as the Coordinator of the Restorative Community Conference Program for Youth Justice, Health & Social Services, Yukon Government. As a facilitator in restorative community conferences and an instructor in Restorative Justice Principles, Practices and Implementation and Facilitating Restorative Community Conferences, Valarie has contributed to and influenced the development of restorative practices throughout Yukon and some parts of Alaska. Valarie has presented on Restorative Justice at national and international conferences, for First Nation Governments and as a guest lecturer at the University of Alaska, Fairbanks.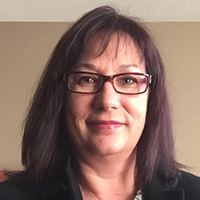 Gayle Desmeules, Métis, QMed, M.A. in Leadership & Training, has researched the intention of Family Group Conferencing from an Aboriginal, Cree First Nations worldview and published her findings in Putting a Human Face on Child Welfare (The Centre of Excellence for Child Welfare). Being a child of a residential school survivor has greatly influenced Gayle's work of finding meaningful ways for government to partner with the Aboriginal community and families to help them recover from historic trauma and restore healthy relationships. She is a Licensed Trainer for IIRP Canada and specializes in Aboriginal-based curriculum, using circles to build community and in dispute resolution. Gayle's company, TRUE DIALOGUE, provides consulting, training, facilitation and mediation services. She is also a member of the Board of Governors for Portage College, Alberta, Canada.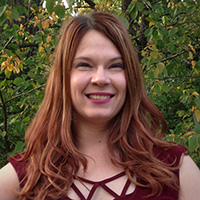 Barbara Tomporowski co-chairs the Federal-Provincial-Territorial Working Group on Restorative Justice. She is a Senior Policy Analyst with Saskatchewan Ministry of Justice and teaches classes on restorative justice, mediation and community-based justice approaches at the Department of Justice Studies, University of Regina. She publishes articles on restorative justice, is a member of the Steering Committee for Circles of Support and Accountability South Saskatchewan, and participated on the Steering Committee that developed the Canadian Restorative Justice Consortium. She served on the Provincial Board of the John Howard Society of Saskatchewan for many years, and in 2013 she received the John Howard Society of Canada National Award for Community Service.
Facilitated Conversations
In the spirit of collaboration, experienced practitioners will share their knowledge and facilitate conversations constructed to help pave a clear path for the next steps in the restorative movement. Participants will have the opportunity to reconvene to listen to key points from each breakout group that will influence the field and create a new paradigm, achieving a greater understanding of what is needed to realistically move restorative justice forward. These conversations will foster relationships and network to fuel their momentum and continue their important work repairing harm and promoting healing.
Facilitators / Presenters
Craig Adamson, Ph.D., Provost
IIRP Graduate School
Bethlehem, Pennsylvania, USA
Kelly Adamson, Manager of Volunteer Engagement
Community Justice Society
Halifax, Nova Scotia, Canada
Chaplain Habeeb Alli, Community Development Manager / Federal Chaplain
International Development and Relief Foundation / Correctional Services Canada
Ajax, Ontario, Canada
Garth Bell, Coordinator
John Howard Society of Hamilton
Hamilton, Ontario, Canada
Kathryn Bliss, Manager of Education and Community Engagement
Church Council on Justice and Corrections
Ottawa, Ontario, Canada
Manon Buck, Senior Officer
Restorative Justice and Victim Services Division, Correctional Services Canada
Ottawa, Ontario, Canada
Serge Charbonneau, Director
Quebec Alternative Justice Organisation Regroupement
Quebec, Canada
Kate Crozier, Program Coordinator
Community Justice Initatives
Kitchener, Ontario, Canada
Keith Gordon, Barrister and Solicitor
Akwasasne Mohawk Territory
Ottawa, Ontario, Canada
Selena Guildford, Casework Manager
Community Justice Society
Halifax, Nova Scotia, Canada
Rick Kelly, Trainer, Consultant & Owner
Just Us: A Centre for Restorative Practices
Toronto, Ontario, Canada
Honorable Judge Robert Philp, Chief of the Commission and Tribunals
Alberta Human Rights Commission
Edmonton, Alberta, Canada
Dawn Schantz, Instructor
IIRP Graduate School
Bethlehem, Pennsylvania, USA
Margot Van Sluytman, Poet & Founder
The Sawbonna Project for Living Justice
Toronto, Ontario, Canada
Rena Smoke, Program Manager
Akwesasne Community Justice Program
Akwesasne, Quebec, Canada
Symone Walters, Organizer
Restorative Community Hub: Jane Finch Neighborhood
Toronto, Ontario, Canada
Read a news article, Practitioners to advance restorative justice at IIRP Canada event.
In this video, IIRP Canada Director Bruce Schenk talks to IIRP Graduate and Licensed Trainer Rick Kelly about the event.